A dollop of warmth, lashings of thoughtfulness, oodles of personality and a love of cooking - that's what Susie Large, Recruitment Manager for Ski Beat, looks for in a chalet host.
There is no one more capable of heading up the Ski Beat chalet host recruitment process than Susie Large. Why? Well, Firstly, skiing is in her blood. Her parents met on the slopes. "My father saw a bottom sticking out of the snow," she explains. "It was my mother, who was 15-years-old at the time. He pulled her out, and five years later, they were married. He always said it was love at first sight!" she laughs. Needless to say, skiing has always been a big part of Susie's life, and something she's hugely passionate about. She even managed to squeeze in a couple of seasons herself as a chalet host, whilst following her initial career in Advertising and Marketing.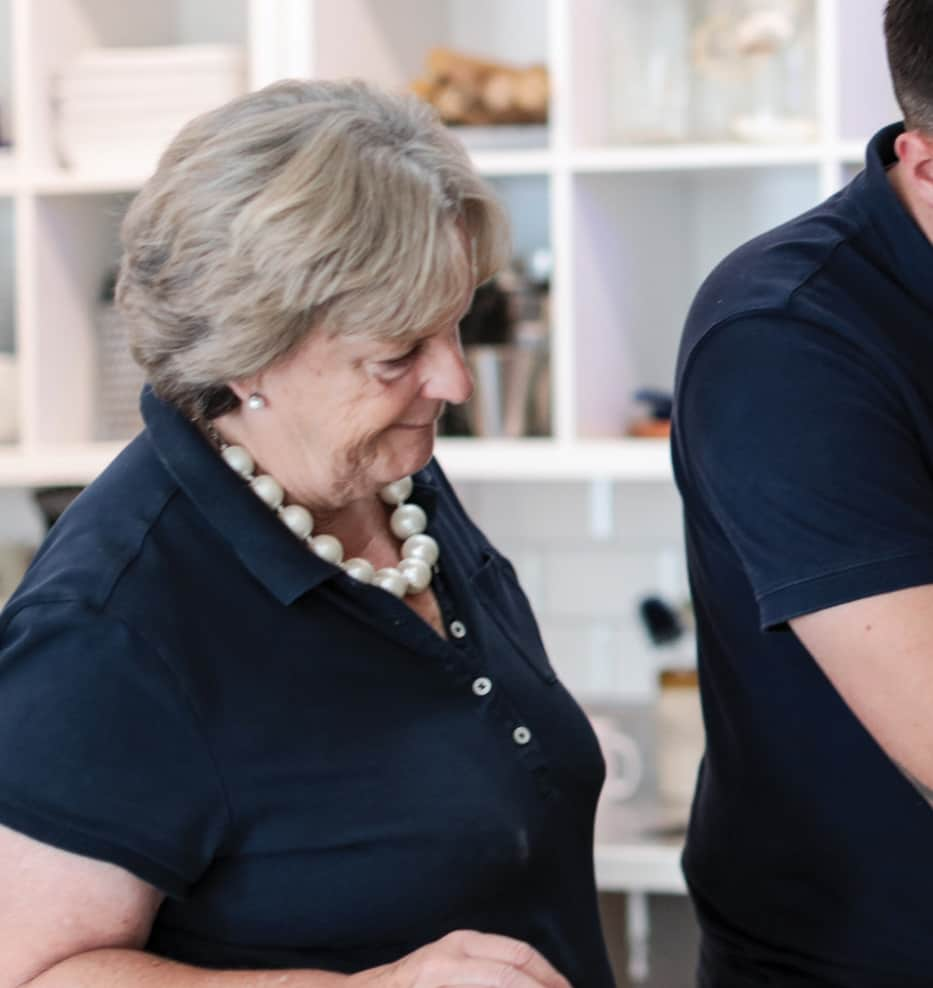 It's Susie's innate ability to build rapports with people, however, that gives her an edge. "I love people," she enthuses. "I find them really interesting." A self-confessed softie, Susie reveals that she's more Mary Berry than Paul Hollywood when it comes to interviewing candidates. "I'm very soft and terribly easy-going," she admits. It's certainly not a role she takes lightly, however. "It's a big responsibility," she explains. "A great chalet host makes the holiday for Ski Beat guests, so I take it very seriously. It's important to me that I get it right for both our customers and our staff , so they can both enjoy their experience."
So what exactly is it that Susie looks for in a chalet host? "Good cookery skills are important and are a basic requirement for every potential candidate," she explains, "but finding someone who is warm, welcoming and bubbly is priority number one." Thoughtfulness is another big factor for Susie. According to her, finding out if someone has that consideration for others is very easy to pick up on during the cookery interview day. "It sounds petty," she explains, "but if someone piles the sink full of their dirty dishes and leaves them there, then I won't employ them. I want someone who, when they've finished doing what they have to do, will then say, 'Can I help anybody?' It's that 'want to go above and beyond' drive that I'm looking for."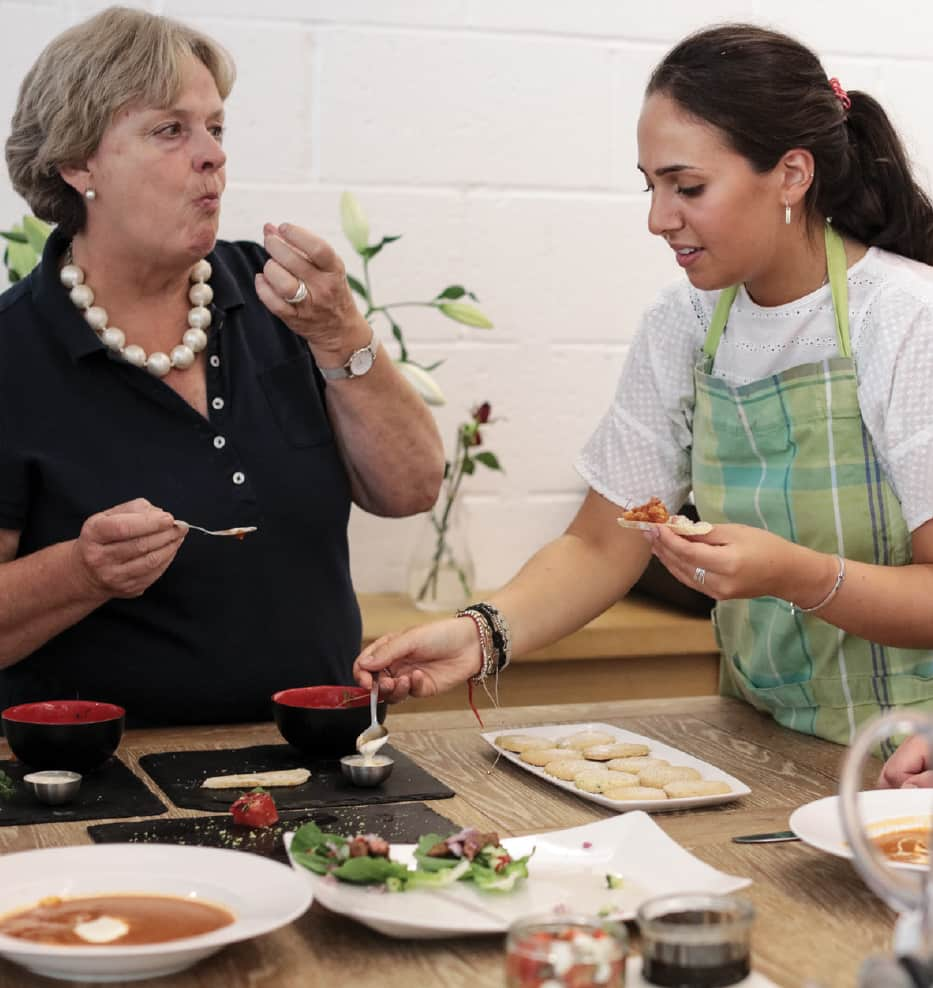 Not every Ski Beat chalet host comes in perfectly polished and fully-equipped to take on the role as Susie points out. This is where her nurturing side comes in. She remembers one candidate, in particular. "There was one girl who was a fantastic cook," she recalls. "She did a superb job at the interview stage too. I remember her telling me how worried she was that she might not be capable of the role because she was too quiet and timid. I knew better. I assured her that she was indeed perfect for the role. To see her now, four years later, having developed into the most exceptional host who has received exceptional customer feedback from day one, is simply wonderful. I really get great satisfaction from watching candidates develop into fantastic chalet hosts."
And there you have it. Thanks to Susie and her team's dedication to finding that perfect blend of warmth, friendliness, reliability and a love of cooking, Ski Beat's chalet hosts are among the best in the business.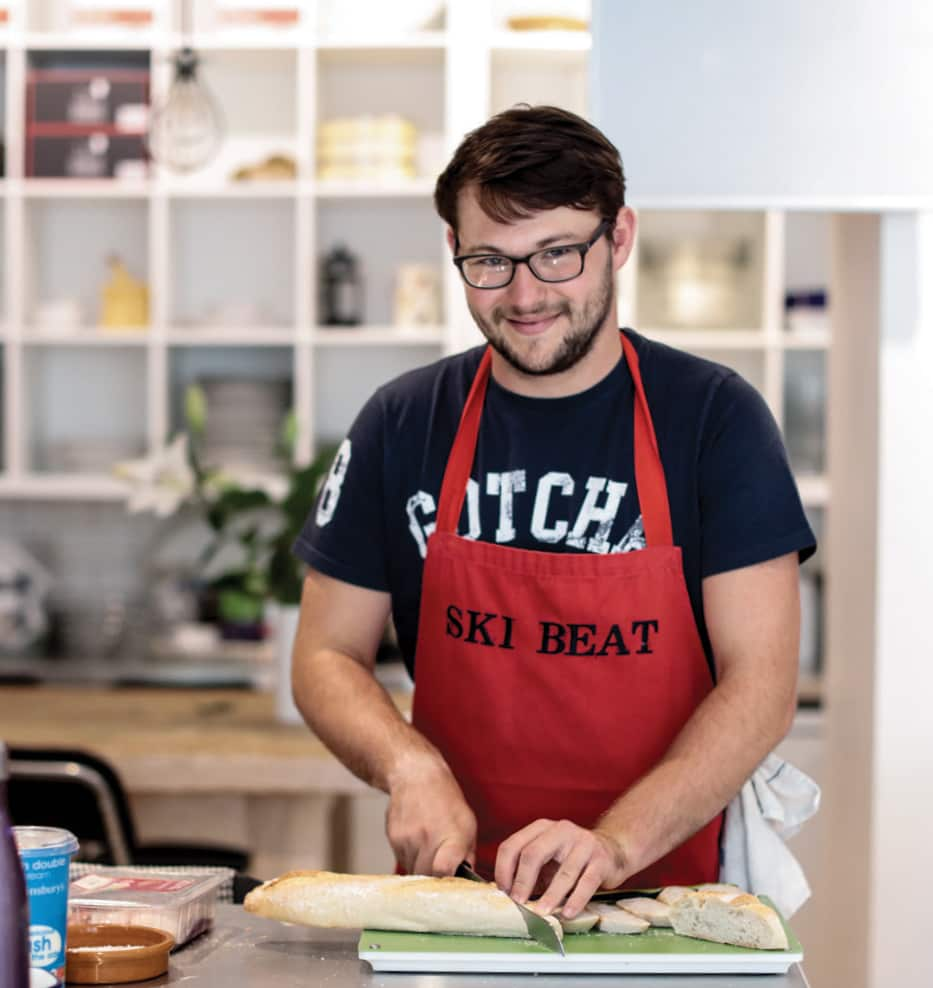 Ski Beat Chalet Hosts are selected for their out-going, friendly personalities, and of course their ability to plan and cook delicious meals, to a consistently high standard. All our staff undergo comprehensive training in resort at the start of the winter, so that they are fully prepared to care for you. As with most catered chalets, your chalet hosts will dine with you in the evenings. They are monitored regularly to ensure that they provide the level of satisfaction expected by guests, and wherever possible exceed those expectations. Our chalet hosts get a well-deserved day off each week. On the day off, breakfast is on a self-service basis and we ask you to eat out for dinner, at your own expense. Your hosts will be able to advise you about local restaurants and their regional specialities.
If you're interested in working with Ski Beat, check out our employment pages to apply for ski jobs as a chalet host.
Why Ski Beat?
Over 30 Years


Experience

Ski Beat has provided great value catered ski chalet holidays in France for over 30 years and has gained a reputation for listening and responding to guests' needs.

The Perfect


Welcome

Our friendly and highly capable chalet hosts will ensure your holiday is the perfect balance of high quality service and great food in a relaxed, homely environment.

Food


With Altitude

High up in the French Alps, nestled snuggly in the Vanoise National Park, lies our high altitude headquarters for all things food. Find out what's on the menu this season.