When looking for the perfect Chalet Host, the Ski Beat recruitment team is dedicated to finding that perfect blend of warmth, friendliness, reliability and of course, a real love of good wholesome cooking.
Ski Beat Chalet Hosts are carefully selected for their outgoing, friendly personalities and their ability to plan and cook delicious meals, to a consistently high standard. It is just as important to recruitment managers Phoebe and Mairi, that the candidates they select to be a part of the team are not only a good fit for Ski Beat, but that Ski Beat are a good fit for them.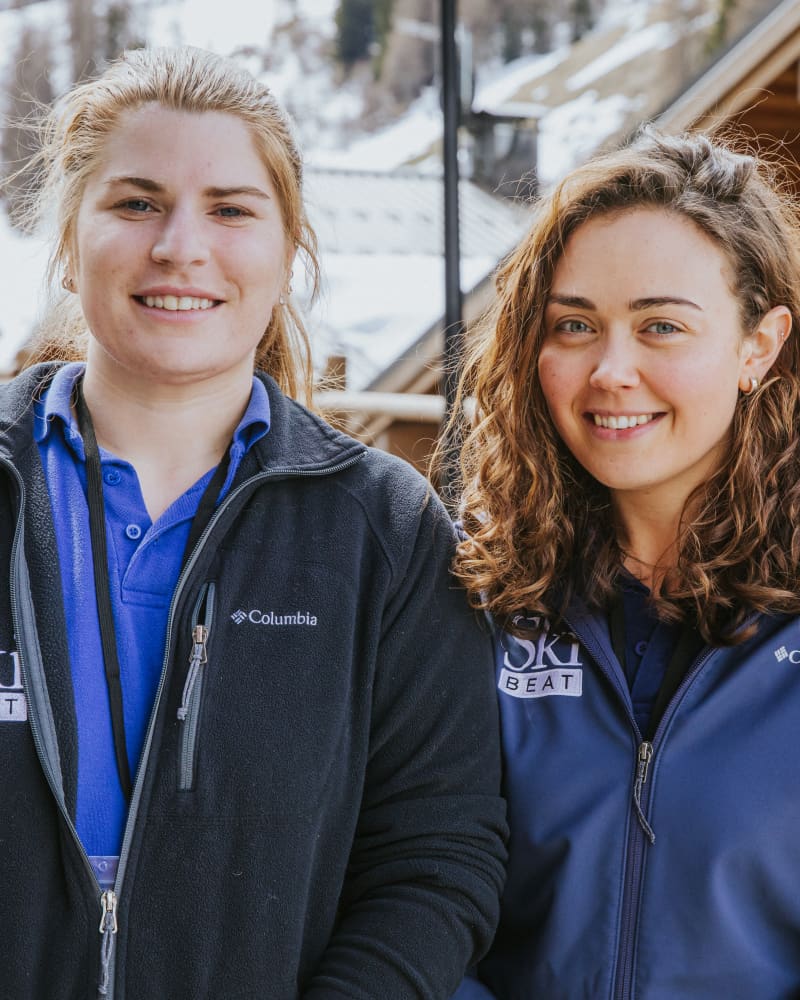 our recruitment team
Phoebe
&

Mairi

"The chalet host role is extremely diverse," Phoebe explains, "you have to be able to manage quite a lot of things at once. Great organisational skills and flexibility are extremely important, but you also need to have a positive, can-do attitude and not be afraid to get your hands dirty. It's a really rewarding job and lifestyle for those who make the most of it."
Mairi agrees. "The ideal chalet host for us, is someone who has genuine enthusiasm for ensuring our guests have a brilliant experience with us".

There are, of course, some key skills that the Ski Beat recruitment team look for in their chalet staff, but they find that a lot can be learned, as long as they have the right personality traits. The recruitment team understands that a great Chalet Host can turn a good ski holiday into a great one, so getting someone that is warm, friendly and passionate about hospitality is a great starting point. Many of the Ski Beat staff and indeed many of their guests return year after year, thanks to Ski Beat's friendly ethos and passion for great service.
The Ski Beat hiring process is something that the team believe to be a great way of identifying the perfect fit. Not only are the candidates interviewed to establish their experience, personal traits and qualifications, but they also take part in an assessment day in a cookery school. They each deliver a welcome speech and have two hours to prepare and cook a two course lunch for the recruitment team, Masterchef style!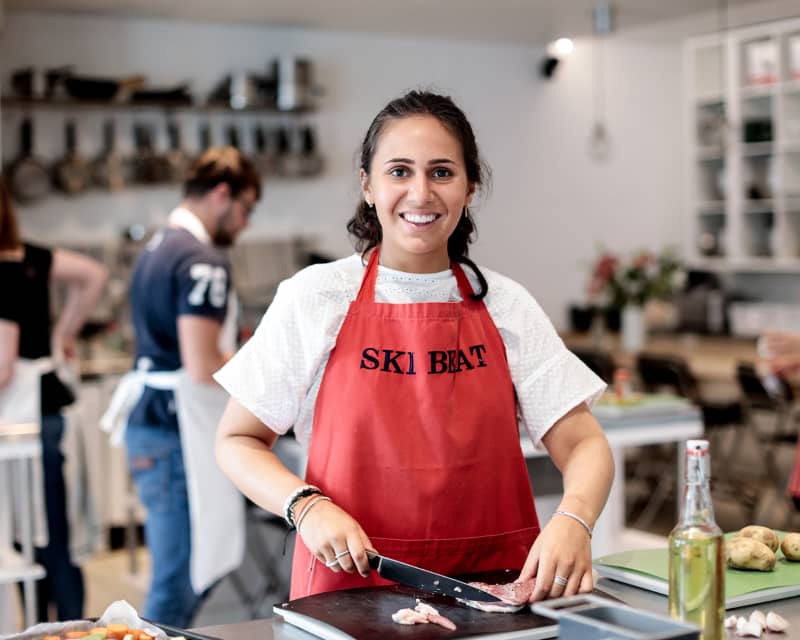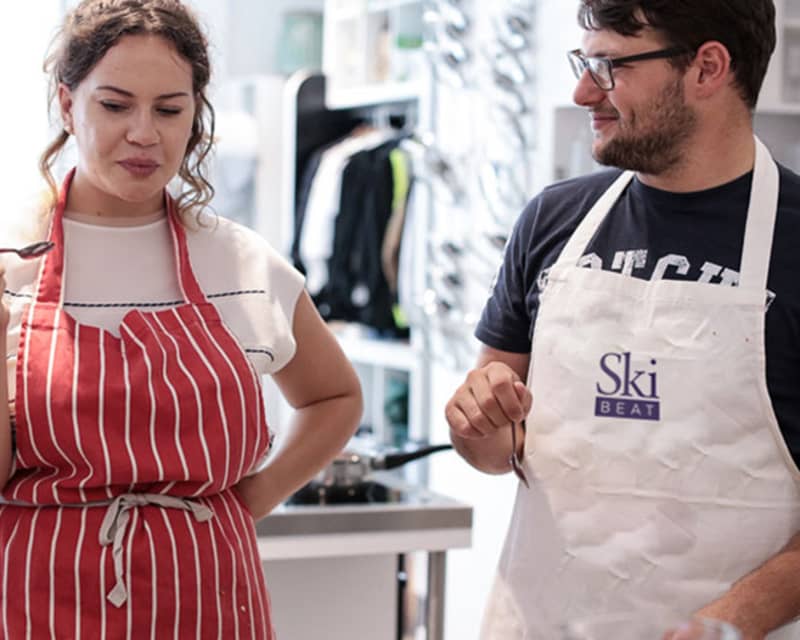 Why Ski Beat?
Over 35 Years


Experience

Ski Beat has provided great value catered ski chalet holidays in France for over 35 years and has gained a reputation for listening and responding to guests' needs.

The Perfect


Welcome

Our friendly and highly capable chalet hosts will ensure your holiday is the perfect balance of high quality service and great food in a relaxed, homely environment.

Food


With Altitude

High up in the French Alps, nestled snuggly in the Vanoise National Park, lies our high altitude headquarters for all things food. Find out what's on the menu this season.