The Ski Beat recruitment team are dedicated to finding that perfect blend of warmth, friendliness, reliability and of course, a real love of good cooking.
Ski Beat Chalet Hosts are carefully selected for their outgoing, friendly personalities and their ability to plan and cook delicious meals, to a consistently high standard. It is just as important to recruitment managers Chris and Kara, that the candidates they select to be a part of the team are not only a good fit for Ski Beat, but that Ski Beat are a good fit for them. "If our staff are enjoying themselves, then you generally find that our guests are too" Chris explains, "that's why we focus on looking for the traits that we know are right for Ski Beat. It's not an easy job, it's hard work, but when we find someone that is as passionate about the role as we are, we know they'll enjoy it."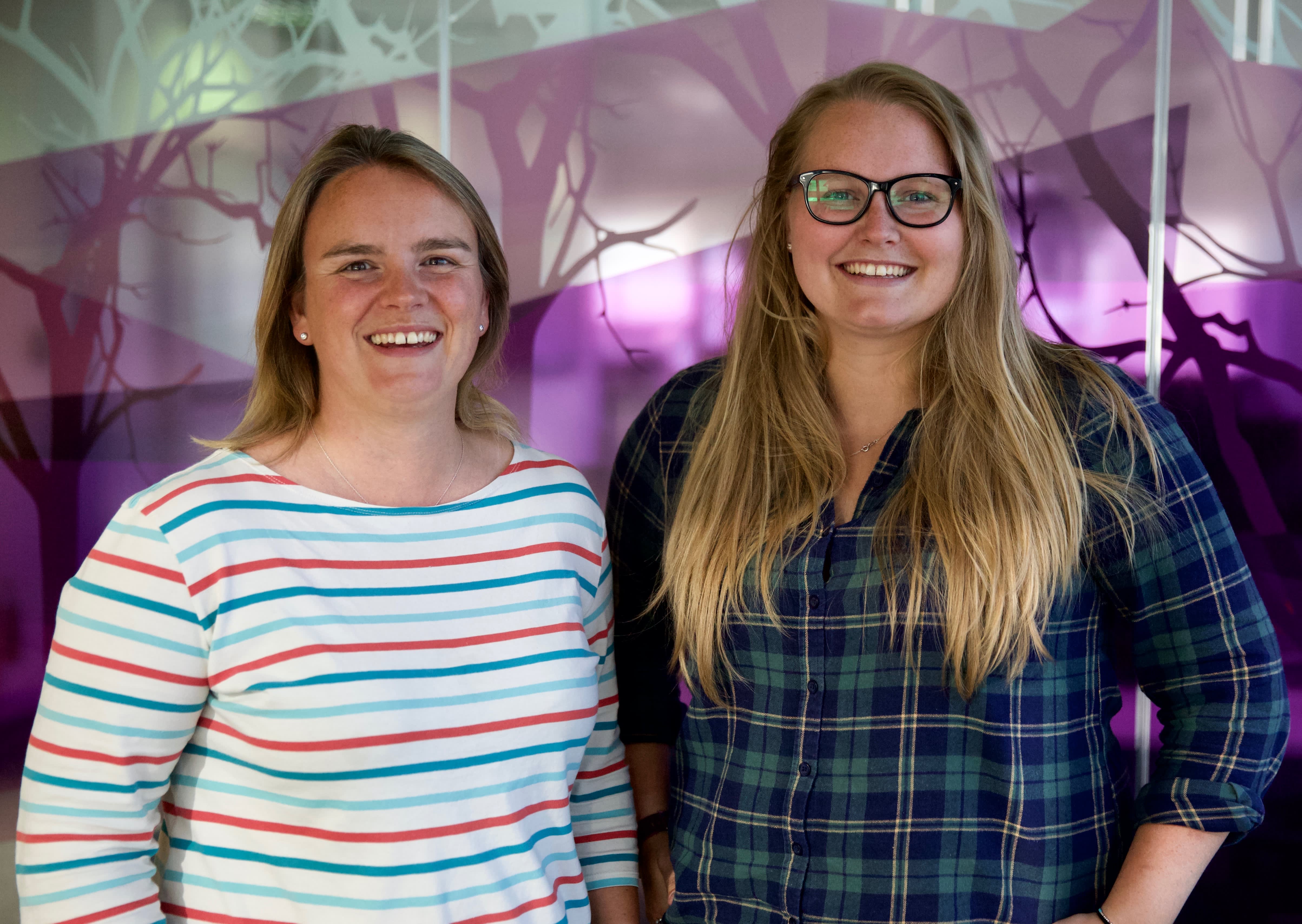 The recruitment team understand that a great Chalet Host can turn a good ski holiday, into a great one. Many of the Ski Beat staff and indeed many of their guests return year after year, thanks to Ski Beat's friendly ethos and passion for great service. "I've worked as a Chalet Host for about 13 years and I would only work for Ski Beat now" declares Sam, one of Ski Beat's hosts in La Plagne. "We're a very personable company and things get dealt with really well. It's a brilliant company to work for!" he continues. And proving that Chris and Kara's belief that a happy Chalet Host leads to a happy guest, Sam beams "I had a group last week who have been with us 15 times!"
The Ski Beat hiring process is something that the team believe to be a great way of identifying the perfect fit. Not only are the candidates interviewed to establish their experience, personal traits and qualifications, but they also take part in an assessment day in a cookery school. They each deliver a welcome speech and have two hours to prepare and cook a two course lunch for the recruitment team, Masterchef style! "It's a fun day but it can get stressful for some," explains Chris, who runs a cookery school herself during the summer months, "but it pretty much sums up what it's like to be a chalet host." Kara agrees. "Things inevitably go wrong in the chalet environment" she says, "we are looking for people with the ability to keep calm and smile through it".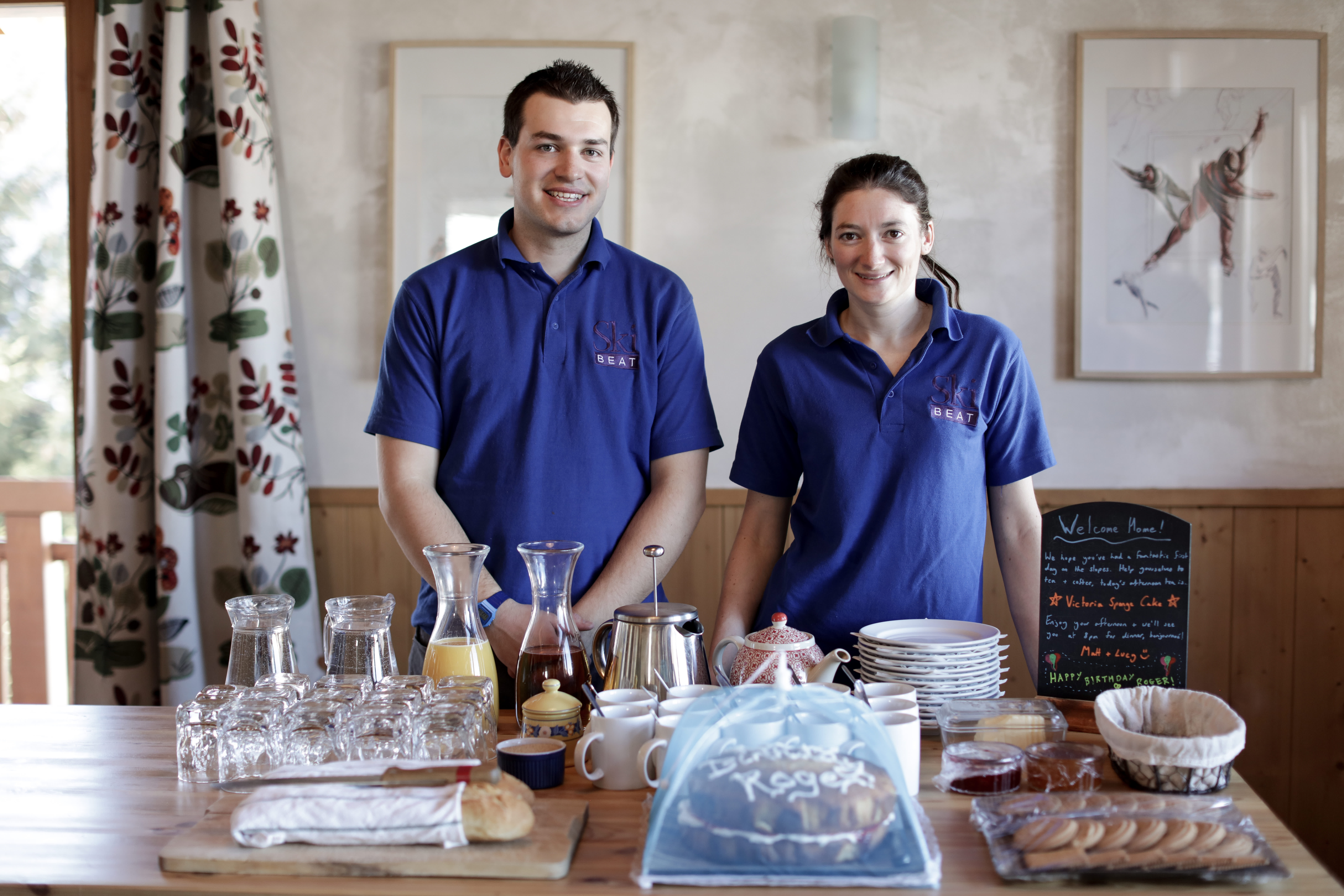 Having both worked in some capacity with Ski Beat for numerous seasons, both Chris and Kara have learned what it takes to be a great Chalet Host. Kara started her career as a Chalet Host herself. "I have been a Chalet Host, a rep, a resort manager and now I'm an area manager, so I think I have a pretty good grasp of what the role entails" she says. "A good host genuinely wants to help make guest's holidays memorable. Interaction with the Chalet Host is one of the main reasons guests choose to come on chalet holidays." "We want our hosts to be friendly, confident, helpful, thoughtful, organised and with a certain level of maturity, I think" lists Chris. "That doesn't mean that they have to be a certain age" she continues, "just that they have a good head on their shoulders. We had an assessment day not so long ago where the youngest candidate was 18 and the oldest was 60. Both were great!"
It's fair to say that Ski Beat's Chalet Hosts play a big part in making the experience great and thanks to Chris and Kara, their knowledge and their dedication to finding the perfect people for the job, Ski Beat's team are among the very best in the business.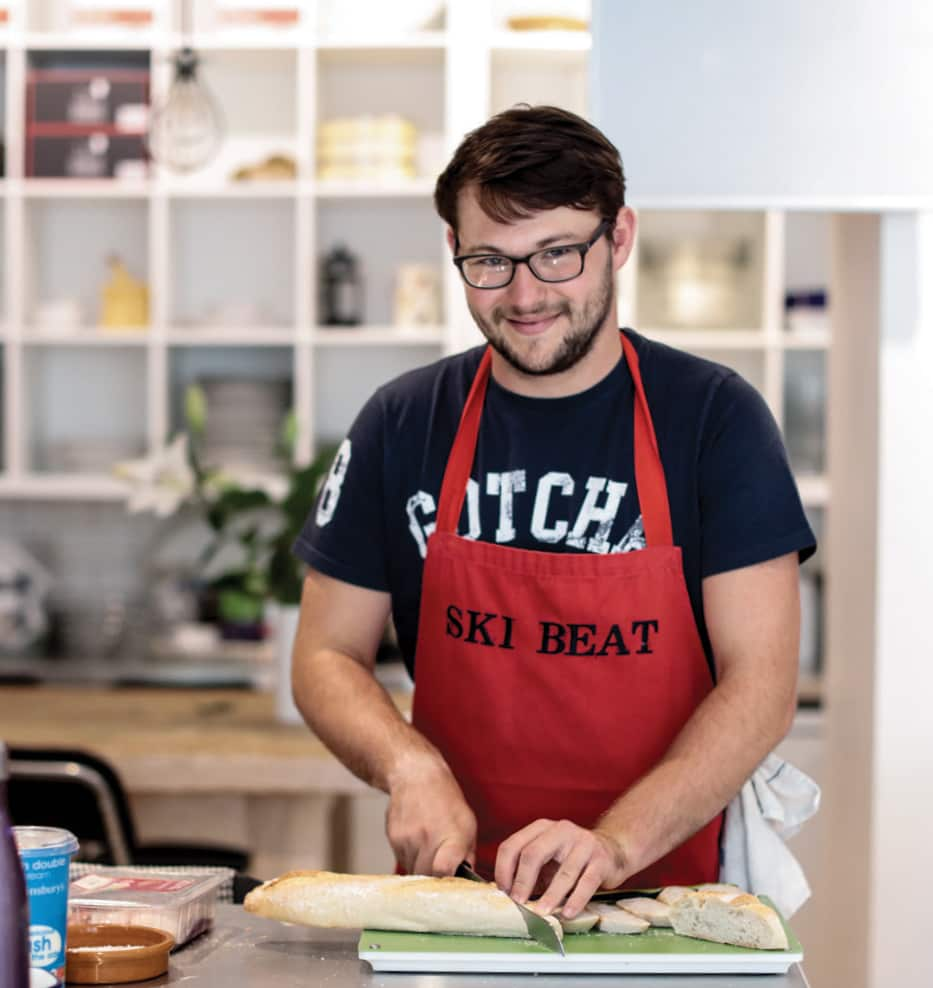 If you're interested in working with Ski Beat, check out our employment pages to apply for ski jobs as a chalet host.
Why Ski Beat?
Over 30 Years


Experience

Ski Beat has provided great value catered ski chalet holidays in France for over 30 years and has gained a reputation for listening and responding to guests' needs.

The Perfect


Welcome

Our friendly and highly capable chalet hosts will ensure your holiday is the perfect balance of high quality service and great food in a relaxed, homely environment.

Food


With Altitude

High up in the French Alps, nestled snuggly in the Vanoise National Park, lies our high altitude headquarters for all things food. Find out what's on the menu this season.