Ski Beat provides a number of travel options to our 48 chalets across seven of the top destinations in France. Ski Beat offers flights from Gatwick and Manchester.
Ski Beat package holidays including flights are ATOL protected.
Flights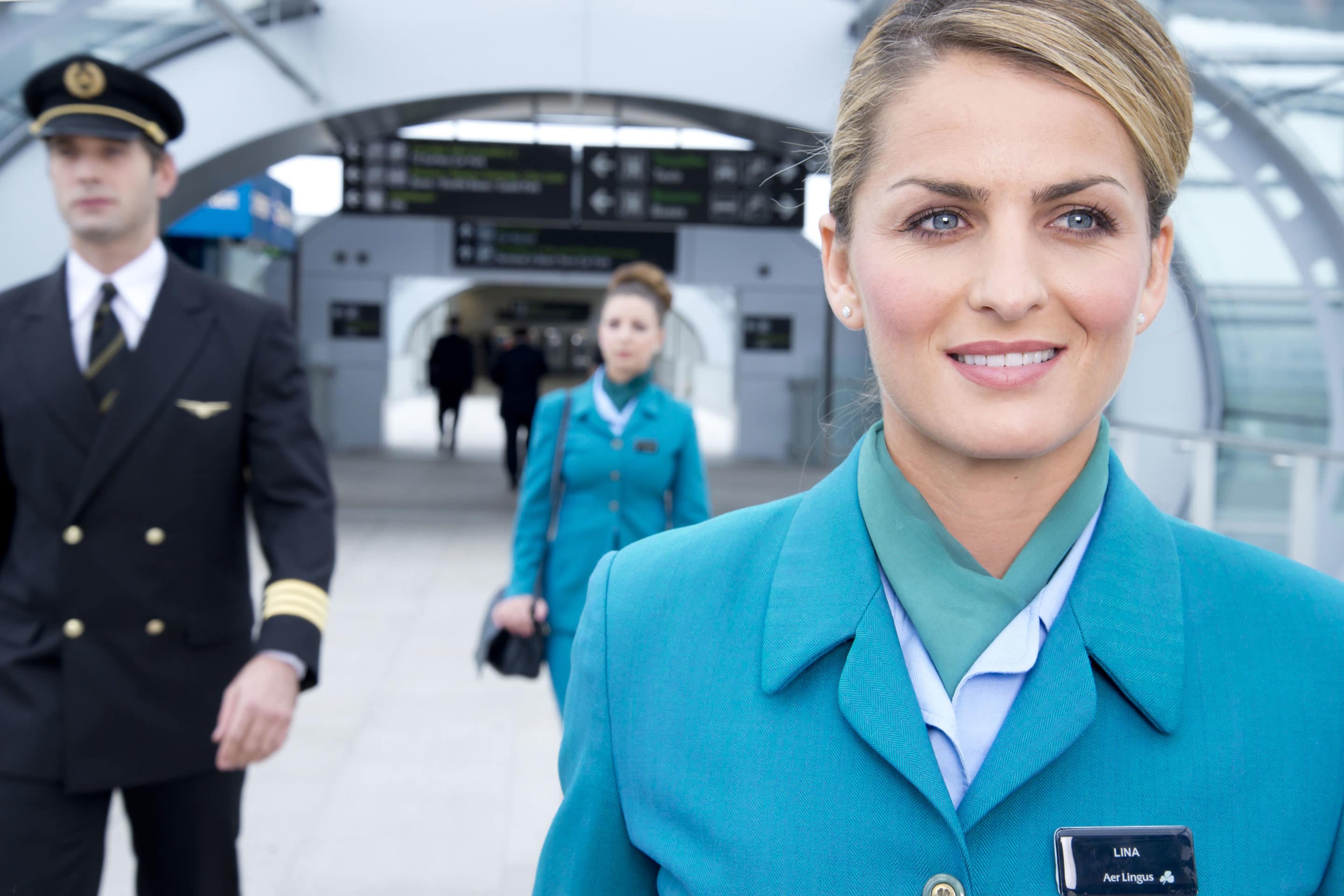 Check In
If you are flying with British Airways or Jet2 then you do not need to provide Ski Beat with your passport information, and you can check in at the airport. Jet 2 provides the option of checking in online from the Wednesday before departure. To do this, please visit www.jet2.com/skibeat. For other flights please check with the Ski Beat UK Office.
Baggage
Our Gatwick British Airways flights have a baggage allowance of 20kg per person and our Gatwick Norwegian Air flights have a baggage allowance of 20kg. Our Manchester Jet2 flights have a baggage allowance of 20kg. Infants do not receive a hold luggage allowance. All of the flights have a hand luggage of 10kg. This excludes skis, snowboards and blades. Ski Boots must be stored into your hold luggage. For those travelling with Avalanche Airbags please contact our Ski Specialists on 01273 855 100.
Ski Carriage
There is a £74 charge per snowboard or pair of skis / blades (this must be paid in advance). We have an alloted amount of ski carriages per flight so please book in advance. If you do not pre-book ski carriage you may be able to do this at the airport however this is not guaranteed as it will only be available if the airline have spare capacity on your flight, but this does not confirm space on our transfers. So booking in advance is highly recommended.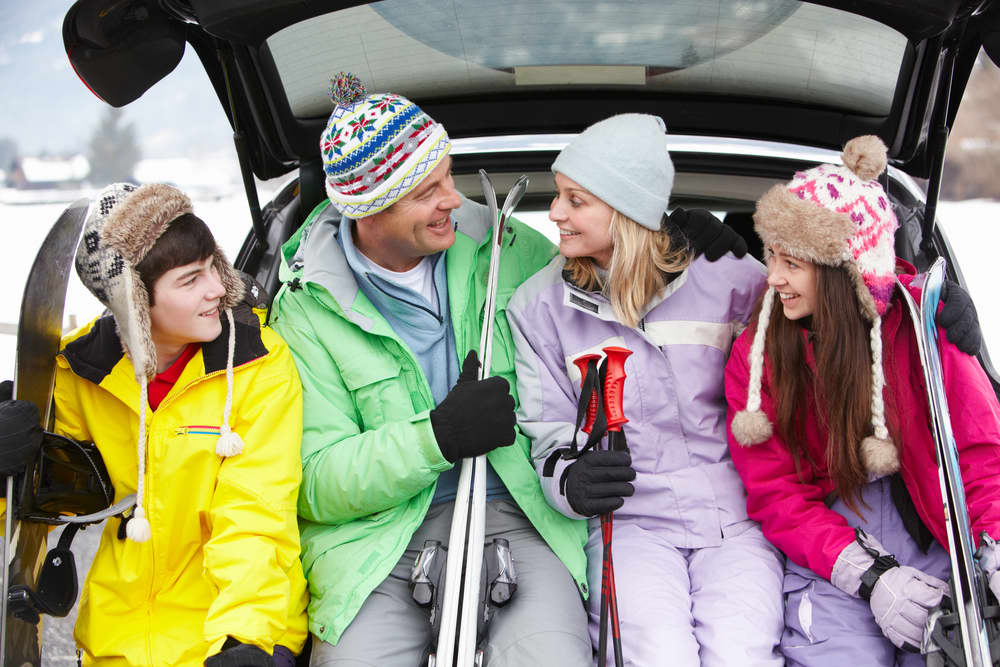 Transfers
Our representatives and coaches will be at Lyon airport to meet and greet you for your transfer to resort. Transfer times are only a guide: they can be severely affected by adverse weather and traffic conditions. Please note that plenty of margin has to be allowed for the transfer at the end of your ski holiday. Please check your Travel Documents for exact times (all timings are local).
Travel Documentation
If you have booked a flight-package, your flight documentation will be sent out 1-2 weeks prior to departure. If you have a flight where you can check in online, please take any doocumentation provided by the airline. For all other flights your boarding passes will be supplied upon check in at the airport.
Contact us today on 01273 855 100 or check our latest catered chalet holiday deals without flights below and we will find you the perfect holiday.
Amazing Catered Chalet Accomodation Deals
Why Ski Beat?
Over 35 Years


Experience

Ski Beat has provided great value catered ski chalet holidays in France for over 35 years and has gained a reputation for listening and responding to guests' needs.

The Perfect


Welcome

Our friendly and highly capable chalet hosts will ensure your holiday is the perfect balance of high quality service and great food in a relaxed, homely environment.

Food


With Altitude

High up in the French Alps, nestled snuggly in the Vanoise National Park, lies our high altitude headquarters for all things food. Find out what's on the menu this season.
The Ski Beat Experience
Our Wonderful Chalet Hosts
Enjoy a veritable feast of local, seasonal produce and homemade delights throughout your stay, courtesy of our chalet hosts, hired for their flair for cooking and talent for top customer service.
A Home from Home Atmosphere
Cosy accommodation, hearty food and friendly staff create a home from home ambience in the heart of the mountains.
Peace of Mind
From the moment you book, you can rest assured that when your purchase a package from Ski Beat your holiday is financially protected by ATOL and Ski Beat's 35 years of experience.
Flights, Baggage & Transfers
Flights with reputable airlines and modern, efficient airport transfers, all timed to maximise your time in resort. Even better, all Ski Beat packages include a generous baggage allowance.
Appetising Canapés & Apéritifs
On arrival in your chalet, handmade pre-dinner canapés and apéritifs will be served to you in the lounge while your experienced chalet host welcomes you to your chalet and introduces you to the resort.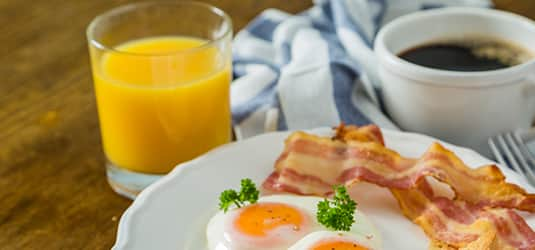 Delicious Breakfasts
Start your day with a delicious breakfast including 4 cooked breakfasts a week, with bacon, eggs, beans or hash browns and mushrooms or tomatoes and a continental breakfast on 3 days, with a selection of cereals, porridge, yogurts and fresh bread.
Homemade Cakes & Afternoon Tea
Scrumptious homemade cakes and a choice of teas are provided every day, best enjoyed while you relax in the lounge area in front of the log fire.
Hearty Three Course Dinner
Home cooked evening meal served with unlimited carefully selected red, white or rosé wine (6 days), with an additional 4th course of local cheese board with port on the Thursday evening.
Ski Beat Extras
Upon arrival, you will find a L'OCCITANE gift pack in every bedroom. Bring your iPod and enjoy the exceptional quality of our hand-crafted Ruark Audio systems. Each chalet also features a selection of Drumond Park games.