With Veganuary just around the corner, British based ski chalet holiday company, Ski Beat, reports that bookings from guests following vegan, vegetarian and other diets are at an all-time high. To respond to the demand, the company has introduced new Vegan weeks for the 2019-20 ski season.
Sales & Marketing director Laura Hazell says "Ten years ago, it was rare to be asked for special menus. Now, we have so many requests that, while we can cater for just one guest's dietary requirement in a chalet of others eating our regular menu, this year we're also offering guests dates when they can book into a chalet where others are already following a preferred diet."
The meat-free ski trend is in line with statistics from The Vegan Society who report that the number of vegans in the UK has quadrupled in the five years to 2019, with 250,000 signing up to Veganuary in 2019.
Laura Hazell continued "All of our chalet hosts are selected from cookery school training days and once in resort, they learn to prepare meals in accordance with the Ski Beat menu plan that takes into account food intolerances".
This season's ski weeks with vegan guests include
21 Dec : Chalet Alpaca, Plan Peisey
28 Dec : Chalet Cristal, Val d'Isere
11 Jan : Chalet De La Mine 1, Plagne 1800
25 Jan : Chalet Gentiane, Plan Peisey
25 Jan : Chalet Papillon 6, la Rosiere
A typical vegan evening menu prepared and served by Ski Beat's chalet hosts:
Pea & mint soup followed by Moroccan Chickpea Casserole, Parsley CousCous, Cabbage, Cumin Roasted Carrots, and Vegan Chocolate Mousse.
Laura Hazell added "Our aim is to ensure all of our guests eat heartily and healthily, and that our hosts cater for food preferences and intolerances."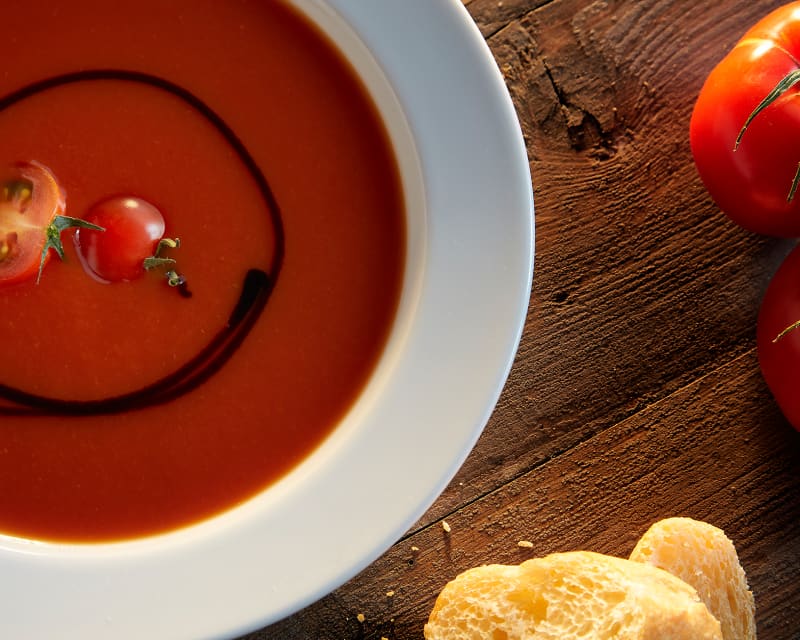 Pictured, Ski Beats Hearty Tomato Soup.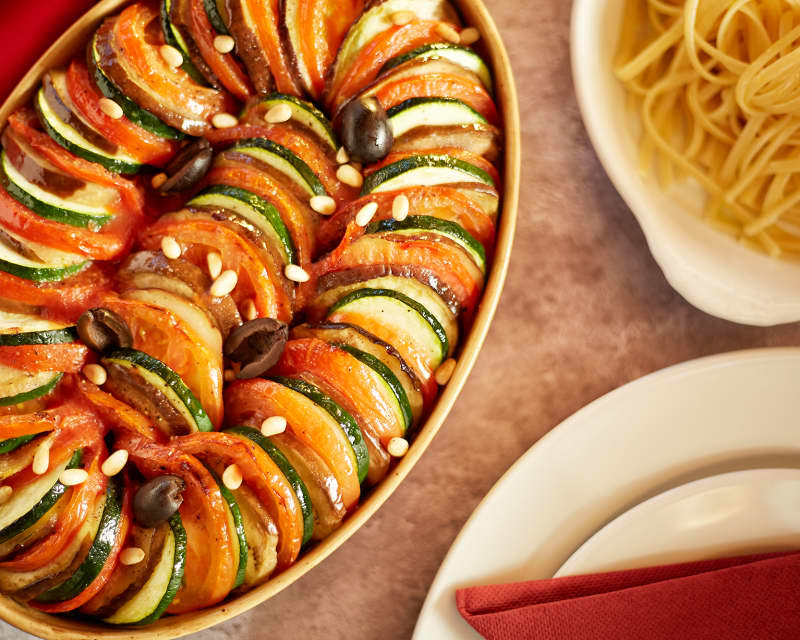 Pictured, Delicious hearty Ski Beat food.
RecipeSki Beat's hearty balsamic vegan tomato soup
800g of tomatoes, 2 onions, 2 celery sticks, 2 carrots, 2 garlic cloves, 2 tbsp tomato puree, 4 tbsp olive oil, 50ml balsamic vinegar, 1.2 litres veg stock, salt and pepper.
Peel and chop onion, garlic, and carrots.
Heat the oil and sweat off the onion garlic, carrot and celery until they start to soften.
Add the balsamic, tomatoes, purée and stock, season and simmer for 15 minutes.